With a shared passion for netball, Titans was formed by Lorraine Beel and Claire Turner in the Summer of 2002, with the aim of bringing people together and to provide a social fitness activity to committed players looking to improve their netballing abilities.
At Titans we welcome players of all ages and abilities in a friendly and encouraging environment, whether you're a complete beginner looking to try a new sport or an experienced player wanting to play competitively. Our regular training sessions are informative and fun with a focus on making netball enjoyable at any level.
We also welcome non-playing members to the club who may wish to be involved with coaching, umpiring or just to lend support!
Take a look around our site where you'll find news and information about the club including; forms, fixtures, socials, and kit.
We'd love to hear from you, so please get in touch!
TITANS NETBALL
SHOOT FOR THE STARS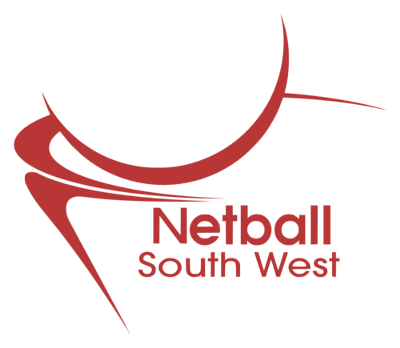 South West Regional League 2018/19 Season
LIGHTNING Fixtures
Division 1
23 Sept
30 Sept
7 Oct
21 Oct
4 Nov
11 Nov
25 Nov
2 Dec
9 Dec
6 Jan
13 Jan
3 Feb
10 Feb
24 Feb
3 Mar
10 Mar
17 Mar
24 Mar
W 44-42
W 56-40
L 43-47
L38-48
L 32-61
L27-65
L43-46
W50-40
W48-47
L41-52
L 44-48
W 56-37
L 38-69
L 47-49
L34-75
L 35-42
W 43-39
L34-66
Galmington
Almondsbury
Team Bath
Crossbow
Exeter
Aquarians
Hucclecote
Premier Romans
Carol Anne
DATE
Galmington
Almondsbury
Crossbow
Exeter
Aquarians
Hucclecote
Premier Romans
Carol Anne
Team Bath
INSPIRE - ENCOURAGE - PLAY
Some teams play netball, we live it!
THUNDER Fixtures
Division 3
Junior Netball Camps for Summer Holidays
Titans NC will be holding 2 days of Junior Netball Camps on Tuesday 27th & Wednesday 28th August 2019 (in the Summer Holidays). These exciting days will see plenty of fun, skills and netball challenges, with match play to finish off. Based at Park School in the sports hall, these camps are for our Junior Members, ranging from 9 to 14 years old. Depending on the numbers, we will split the age and ability to suit all members. Priced at £30 for the day, or a special price of £50 for both days. There is a sibling discount too. 2 days of great netball, not to be missed by our junior members. A special 1 hour coaching session will be led by our young talented Team Bath U17 member, Poppy Sampson on both days.
1st May 2019 - Our new BACK TO NETBALL sessions at Titans NC have certainly raised a great profile, with 25 ladies attending on the 2nd week of the sessions. Great enthusiasm and willingness to learn the skills, being shown by all.
Finalists at SW Goalden Globes
April 2019 - Titans NC were shortlisted again for the South West Goalden Globes. This being their sixth time of being shortlisted, and already having won the title of Outstanding Club of the Year Award a record three times, it wasn't to be for this year. Still very proud of our achievements, and take pride in supporting our volunteers and giving the best opportunities for all our members, we will always be winners in our eyes.
U12's Perform Superbly at Regionals
28th April 2019 - Titans took two teams to the South West Regional U12 Tournament in Paignton, in which proved to a valuable learning experience for our talented U12 members. Team Meteors had a hugely successful day, finishing joint 3rd out of 15 teams from the whole of the South West Region. They started their campaign brightly, and secured a fine win to set them off v Penzance 10-3. Player of the day Lola Fitzsimmons was on firing form in the shooting circle, to take all 10 goals from only 12 attempts. They then took on Exeter, in which saw a narrow defeat of 1 goal, 4-5. Next they faced Taunton side Galmington. Chelsea Rooke was intercepting a lot of ball to take another win 9-3. They then faced Jersey side Team Jets. This proved to be a tough challenge, as these were strong contenders for the crown, but everyone played their hearts out, and Freya Kenny rose to the challenge as wing attack to provide a safe unit out from the centre pass. They saw another defeat, 4-12. Meteors then faced TTNC, and again came out guns blazing, to secure a great team result of winning 9-4. Their last encounter match for the group would decide if they progressed anymore in the competition, and it was all to play for by both sides. They faced Team Bath, and everyone kept their calm on court, as Titans coaches and spectators were feeling the nerves, as at half time the score line was level. The team rose to the occasion, and superb interceptions, good court linkage and fine shooting from Lola, secured the win 10-5, to see them a semi final spot. What a fantastic achievement from them all. For the semi final, they faced TTNC no 1 team, and this started off with the first goal being taken by Team Meteors. Where we lacked in height, we certainly tried to make up in spirit on the court. TTNC proved too strong for us, and they took the win 2-11. On to Team Stars, in which 8 out of the 9 players were playing a year early. This certainly didn't phase them, and they pulled off some fine results, and will gain valuable learning for next year.The first game was certainly a challenge, and they actually faced the eventual winners of TTNC No1 team. It was a shock to the system, but they didn't give up, and took a heavy defeat 1-23. They dusted themselves off, to face Honiton in the 2nd game. Unfortunately our shots didn't sink into the net for the shooting duo, and what could have been ours for the taking, we ended up with another defeat 2-6. Next we came up against the strong unit of Hucclecote. The height of the opposition proved a challenge for Team Stars, and a defeat 2-11. Then came the first sight of getting near to a win. We faced Keniton, and with a positional change from shooter to keeper for Freyja Malin, she gained vital interceptions to keep Team Stars with their opponents. Rhianna Beel was accurate to goal, and with only a few minutes left on the clock and 3 goals down, Team Stars rallied together to claw themselves back into the game, and achieve their first draw 7-7. They were improving with each game, and next saw them face Sidmouth. Everyone linked well up the court and played their part to take their first win 8-2. Their next game was against Dart, and Freya Broom and Rhianna Beel were linking well in the goal circle to secure 9 out of 12 attempts. Eliza Cutler was dominated in defence, for another fine win 9-4. Their final fixture of the day, saw them against Cornish side Penryn. With confidence high after their couple of wins, we wanted them to see the day out positively. They kept their nerve to the end, to secure another draw 6-6. Team Stars ended up 4th in their group of 8.Players Player of the tournament Winners - Team Stars - Rhianna Beel (for shooting stats of 18 scored out of 23 attempts = 78%) ; Team Meteors - Lola Fitzsimmons (for her movement, speed and determination to win the ball, and some fine shooting too)Coaches Player of the tournament Winners - Team Stars - Eliza Cutler (determination to win the ball); Team Meteors - Chelsea Rooke (for great interception skills and especially in defence).
'Back to Netball' Sessions start
Wednesday 24th April 2019 - Titans NC started 'Back to Netball' sessions at Park School, Barnstaple. A great turn out for the first session, saw 16 ladies participate. Led by Coach Michelle Sampson, with her able assistants of Chris Farr, Lorraine Beel & Poppy Sampson, the ladies got to enjoy playing netball again. The feedback was very positive, with one lady commenting that they thought it was brilliant, great atmosphere, fun, informative & inclusive. Titans will be holding these sessions on a weekly basis, on Wednesday evenings at Park School (in the sports hall), from 5.30pm to 7pm. Everyone is welcome, just turn up & play. £4 per session.
On Saturday 20th April 2019, Titans held a 'Big Breakfast' event to raise monies for the North Devon Hospice and also for club funds, at High Bickington Community Centre. A fantastic morning of fund raising, saw Titans serve up 147 breakfasts, and the event was well supported from locals and club members. Leading the team was Lorraine Cleverdon Brend, along side her chef husband Henri Brend in the kitchen. A big thank you to all the hard working volunteers and for everyone supporting this worthy cause, that is so close to her hearts, in memory of our beloved Coach - Jo Elliott. We raised £905, in which will be split between Titans NC & The North Devon Hospice. Thank you to everyone that supported this event.
New Balls funded by Fullabrook CIC
April 2019 - Fullabrook CIC have kindly funded Titans with new match balls and ball bags for their members. Fullabrook CIC provide funding for local community projects in North Devon, and were delighted to support our Club. Pictured here with our talented Team Meteors (U12's) and Team Stars (U11's) members.
Titans can now keep their Coaches & Junior Members warm with these new Dry Robes for the Club. Kindly sponsored by Slee Blackwell Solicitors. Pictured above are four of our U11members modelling the new coats.
SW REGIONAL LEAGUE TABLES