With a shared passion for netball, Titans was formed by Lorraine Beel and Claire Turner in the Summer of 2002, with the aim of bringing people together and to provide a social fitness activity to committed players looking to improve their netballing abilities.
At Titans we welcome players of all ages and abilities in a friendly and encouraging environment, whether you're a complete beginner looking to try a new sport or an experienced player wanting to play competitively. Our regular training sessions are informative and fun with a focus on making netball enjoyable at any level.
We also welcome non-playing members to the club who may wish to be involved with coaching, umpiring or just to lend support!
Take a look around our site where you'll find news and information about the club including; forms, fixtures, socials, and kit.
We'd love to hear from you, so please get in touch!
TITANS NETBALL
SHOOT FOR THE STARS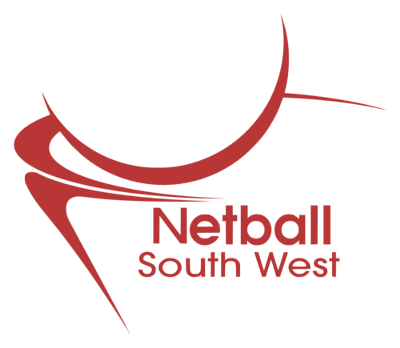 South West Regional League 2018/19 Season
LIGHTNING Fixtures
Division 1
23 Sept
30 Sept
7 Oct
21 Oct
4 Nov
11 Nov
25 Nov
2 Dec
9 Dec
6 Jan
13 Jan
20 Jan
3 Feb
10 Feb
24 Feb
3 Mar
10 Mar
17 Mar
W 44-42
W 56-40
L 43-47
L38-48
L 32-61
L27-65
L43-46
W50-40
W48-47
L41-52
L 44-48
A
H - 2:30
H - 2:30
H - 2:30
A
H - 2:30
H - 2:30
Galmington
Almondsbury
Team Bath
Crossbow
Exeter
Aquarians
Hucclecote
Premier Romans
Carol Anne
DATE
Galmington
Almondsbury
Team Bath
Crossbow
Exeter
Aquarians
Hucclecote
Premier Romans
Carol Anne
INSPIRE - ENCOURAGE - PLAY
Some teams play netball, we live it!
THUNDER Fixtures
Division 3
Match Report - Team Thunder 20.01.2019
Team Thunder travelled to Street in Somerset, to take on the physical side of Tor Knights. Having previously lost to them before Christmas (at home) by 9 goals, we knew we were in for a rough ride from the off set. Tor Knights started their challenge hard, and their defence duo certainly applied plenty of pressure in our shooting circle. This certainly affected our shooting pair of Lorraine Cleverdon Brend and Daisy Harrison, as they were constantly being obstructed or tapping the ball before the shot. Long range shots were having to be put up to goal, and we only managed to convert 7 out of 17 attempts in this first quarter. We came off trailing 11-7. We kept the same line up for the 2nd quarter. Paula Young and Daisy Totterdell continued to work well as a unit, to shut down the tidy play of Tor Knights shooters. Rowan Fitzsimmons, Nicole Lathwell & Lorraine Beel patiently guided a safe ball down to our shooters, but we still found it a challenge to sink the goals, with only 8 out of 17 attempts. At half time we were now 21-15 down. Daisy Harrison made way for Louise Lathwell to take to the court for the third quarter. With 6 goals down, we were keeping goal for goal for the third period, but just couldn't claw the goals back. 5 minutes in to the quarter, Lorraine Beel made way for Daisy Harrison to return to the court at WA. At this point we were trailing by 7 goals, but with renewed confidence, Team Thunder played safe netball down the court, and Captain Lorraine Cleverdon Brend, suddenly started to find her shooting form, and was sinking long range shots. The momentum of the game was switching in Thunder's favour, and we started our fight back campaign. We didn't want the quarter to end, as the score line now was 27 goals a piece. We had certainly rattled the play of Tor Knights. Coming on for the last quarter, we had great believe that this game was for our taking. We started well, and managed to gain a lead for the first time in the game. Everyone played their part to ensue we worked as a solid unit, and Lorraine now was shooting with ease, with 8 out of 9 attempts. The pressure was mounting for all the defensive players, and lots of obstruction/contact calls were penalised. Everyone was certainly getting frustrated with no caution calls, and wondering how long could players continue to infringe. With 5 minutes on the clock we managed to be up by 5 goals. Surely now, this was our game, but, in a blink of an eye, two unforced errors were made feeding the ball into our shooting circle, and with that Tor knights were able to close the gap and get level. Rowan was working with determination, in which richly gave her the Player of the Match from both the opposition and Thunder, and produced 3 vital interceptions, just at the right time. With 1 and half minutes on the clock, we tried to play a possession game, in which saw the umpire penalise us for 3 seconds call in the centre third. This fired up Rowan for a superb interception, in which brought the ball down into our circle, and with a missed shot from Lathwell, Lorraine had the mounting pressure to sink the winning goal from under the post. Surely now the game was ours, with only 10 seconds left on the clock, and Tor Knights centre pass. They certainly would need to get the ball quick to their circle, as as the ball hit the edge of the circle, the time keeper strolled down the side line to try and advise the umpire. All of Titans players were screaming 'time', but the controlling umpire was unaware that it was the end of the game. The shooter managed to put up a shot from under the post, and with the mounting pressure, the ball went wayward, and came back out to the other shooter. By this point, the noise was deafening, and the final important whistle did finish the game. A jubilant win by the Thunder Team, proving that they can come back from 7 goals trailing, and capitalised on a great victory, winning by a single goal 39-38.Team Line up: Paula Young, Daisy Totterdell, Rowan Fitzsimmons, Nicole Lathwell, Lorraine Beel, Daisy Harrison, Lorraine Cleverdon Brend & Louise Lathwell.
Match Report Team Lightning - 13.01.2019
Team Lightning travelled to Redmaids School in Bristol to take on Almondsbury. The opposition had a huge support watching the game, but this did not phase Lightning. It was quickly noted that Almondbury's shooters were accurate and the defence of Beth Nancekivell (GD) and Amber Manley (GK) needed to put the pressure on. However, minor errors from Lightning players meant that Almondsbury took the initial lead, converting goals from stealing possession. Fighting back for their position, Lightning soon narrowed the score line and the quarter ended with 13 goals to each team. Play was fast and fierce going in to the second quarter and Rebecca Manley (WA) was having to work hard to find space. Both sides were keen for the win and the attacked worked tirelessly to feed the ball into the shooters, having to use the defence to reset on a number of occasions. The second quarter ended with Almondsbury slightly ahead by a score line of 23-22. All was to play going into the second half of the match. Emily Risdon (GS) and player of the match, and Grace Wilton (GA) worked the ball around to get into a safe position for shooting, and Lightning were composed throughout. Although rattled, Almondsbury fought hard and again, minor errors made by Lightning players meant that they could capitalise on these and they increased their lead to two goals, which they kept for the quarter. Jo Nancekivell (WD) worked exceptionally hard and forced errors and Poppy Sampson (GD) was quick to pick up dropped balls, but Titans could not close the gap. Third quarter ended Almondsbury 35 - Lightning 33. The win was very much wanted by both teams going into the final quarter of the match and few errors were made. Clare Wilmott (C) and Rebecca (WA) added in extra passes to keep the ball safe, and although passing was accurate and play was disciplined, the umpires spotted the minor errors made and Almondsbury were able to slightly increase their lead further. The match was tense and goal for goal until the final whistle, where Almondsbury took the win 48 over Lightning's 44. Team Line Up: Amber Manley, Beth Nancekivell, Jo Nancekivell, Clare Wilmott, Rebecca Manley, Grace Wilton, Emily Risdon & Poppy Sampson.
Match Report - Team Thunder 06.01.2019
Team Thunder travelled away to play Cornwall Storm in Truro. Without several key players, we had to rope in Paula Young, 14 year old Daisy Harrison, Claire Turner & Abbie Plucknett. Titans were a bit slow out of the blocks and some unforced errors enabled Storm to build a 17-12 lead at the end of the first quarter. The 2nd quarter Claire made way for Abbie a WA. Daisy played superbly, considering this was her first taste of Senior Regional League level, and she was nailing her shots. Unfortunately we still couldn't disturb Storms play, and at half time the score was 31-21. The 3rd quarter, Rowan Fitzsimmons came off and Abbie went to WD, and Claire to centre and Nicole Lathwell to WA. The defensive duo of Paula and Ruth Chamings also switched. Ruth & Paula worked tirelessly together to apply pressure. Unfortunately Daisy got an injury in this quarter, and had to come off. Several changes were made and Lorraine Cleverdon Brend went to GA and Claire to GS. At the end of the 3rd quarter the score was 41-30. In the last quarter Nicole went to GA and Lorraine back to GS, Abbie to WA and Claire to centre. Storm were able to extend their lead in this final quarter and the game finished 58-39. Player of the match from the opposition went to Paula Young and from the Titans, player went to Daisy Harrison. Team Line Up: Paula Young, Ruth Chamings, Rowan Fitzsimmons, Nicole Lathwell, Claire Turner, Daisy Harrison, Lorraine Cleverdon Brend and Abbie Plucknett.
Match Report - Team Lightning 06.01.2019
Team Lightning travelled with a squad of 8 players to the central venue of Bath University to play Taunton side Galmington for their first Regional fixture of the New Year. The players took to the court fired and ready, and play was steady to start. Unfortunately, too many errors were made on the court by Lightning, and Galmington maximised on these errors quickly to take the lead. The opposition's Goal Shooter was accurate time after time, and despite their best efforts, our defence were unable to slow down the score. Galmington took the initial lead. With the focus on the 2nd quarter on increasing the pressure in players and focussing on defence up the court, we started stronger initially, but again careless passing and too many obstruction calls, gave Galmington the advantage. It seemed Lightning were set to be chasing their tail in the 2nd half. A few team changes from both sides allowed players to try out different positions and further increase the pressure in defence, meaning Lightning were finally dominating the play. Slowly, the players managed to improve passing and begin to narrow the difference in score. Heading into the final quarter, Lightning were determined to pull the scoreline back, and finally we got the best from our players. Slick passing and firm communication was excited on court. Goal after goal was being scored, and the opposition's young defence were rattled. Unfortunately, Lightning were unable to claw back the goals Galmington took in the first quarter, and the final score was Galmington 52 - Titans Lightning 41. Team Line Up; Michelle Sampson, Clare Wilmott, Emily Risdon, Jo Nancekivell, Beth Nancekivell, Amber Manley, Emily Risdon & Grace Wilton.
Poppy Sampson Selected for Team Bath U17's
19th December 2018. Exciting times ahead for 16 year old Poppy Sampson, as she has been named in the Team Bath U17 squad for 2019. Titans NC are very proud of Poppy's dedication to netball, and her determination to succeed is evident. She has been fully committed to improving her skills, and this has seen her take a spot on the short squad for Team Bath. A fantastic opportunity awaits in 2019, as she will get to play against the likes of Mavericks, Wales, Manchester Thunder, Severn Stars, etc. Well Done Poppy.
Match Report - Team Lightning 09.12.2018
It was like a rendition of the Commonwealth Cup Final for Team Lightning, when they took on local rivals Carol Anne Diamonds in last fixture before the Christmas break. A neck and neck, adrenaline filled derby, in which spectators watching were treated to an intense and thrilling game. The team: Emily Risdon (GS), Grace Wilton (GA), Clare Wilmott (WA/C), Becka Manley (C/WA), Michelle Sampson (WD), Poppy Sampson (WD/GD/GK), Jo Nancekivell (WD), Beth Nancekivell (GD/C) & Amber Manley (GK) were psyched up from the start and urging to win. With plenty of combinations as options, the team took the initial lead in the first quarter, with fine long range shooting stats from Emily (8 out of 10) and Grace (7 out of 8). As they entered the 2nd quarter, Diamonds came back strong and errors and lost a number of goals, taking the lead to only 4 goals at half time (25-21). Captain Michelle Sampson saw the need to mix things up and tried a different combination for the 3rd quarter. Play progressed but was fast and furious, and to the wire throughout this quarter. The game was anyone's for the taking. End of the 3rd quarter, the score saw Lightning in the lead by a single goal, 33-32. The final quarter was goal to goal action, with the win still for anyone's taking. Diamonds defence made getting the ball into our shooters incredibly difficult. Centre court players worked tirelessly bringing the ball down and playing safe was the only option, something that has historically challenged Titans players. With a couple minutes to go, the scoreline was a draw and both teams capitalised in their centre passes. With the clock ticking, an interception was needed by either team to break the scoreline. Both teams were slick in their play, but an all important interception came through Beth Nancekivell, and we were able to get with a 2 goal clearance. With our centre pass, and only needing to keep possession, we unfortunately made an error on our way to goal, and in the blink of an eye, Diamonds had came back to level the scoreline again. Back on centre passes, Titans had 20 seconds left on the clock, with our centre pass. An obstruction call just inside our attacking third was called, and we could see the clock running down. The ball came to the edge of the circle, and advantage was played on an obstruction call on Becka Manley. Coach Lorraine Beel was screaming to the team to put up the shot, and out of no where, Grace Wilton managed to receive a pass under the goal post. It was like the rendition of the Commonwealth Gold Final match, all the pressure amounted on the young shoulders of Grace, as a split second before the hooter went, the umpire penalised the defence for obstruction, but Grace's shot sunk into the net after the final hooter went, but the goal was allowed for the obstruction decision. A jubilant moment had by all for the team and the mountain of Titans spectators. Certainly a thriller of a match for everyone to witness, as both teams played their socks off. Final result 48-47 to Titans. Player of the match went to Beth Nancekivell from the opposition, and Grace Wilton from Titans.
Match Report - Team Thunder 09.12.18
Titans Thunder faced top of the table Cornwall Saints and had to travel all the way to Penzance, as there usual venue in Truro was double booked. Thunder were missing several key players due to injury/illness, but Charlotte Broadhead, Claire Turner, Doe Fitzsimmons & Abbie Plucknett stepped up, and without these dedicated members, the game would have not gone ahead. Very proud to say that everyone never let their heads drop, and considering the majority have not played together as a team, they performed extremely well to stay in the game, bowing out 66-22. Player of the match plaudits went to captain Lorraine Cleverdon Brend from the opposition, and Doe Fitzsimmons & Lorraine Cleverdon Brend shared the honours from Titans. Quote of the match goes to Claire Turner .... "That would have been a great pass if it had more power!" (thrown by Claire herself!) Team Line Up: Daisy Totterdell, Ruth Chamings, Charlotte Broadhead, Abbie Plucknett, Doe Fitzsimmons, Lucy Burnett, Lorraine Cleverdon Brend & Claire Turner.
Match Report - Team Thunder 02.12.18
11 Players took to the warm up for Team Thunder against Devon rivals of Lovell Titans. With our shooting star of Louise Lathwell out of action with a ankle injury, versatile Ruth Chamings took to the court in the shooting role of GA. Thunder had plenty of possession for the first quarter, but the pressure from Lovell defence, proved a challenge for Lorraine Cleverdon Brend, and the shots were not sinking into the net easily. Coming off from the first quarter and the score lines were level a piece, 7 all. For the 2nd quarter, the only change to Thunders line up, was the switching of shooters. Lorraine to GA and Ruth to use her height in as GS. Cara Copsey and Daisy Totterdell were working tirelessly at the back to gain several defensive rebounds, and linked well with Rowan Fitzsimmons (WD), to get the ball up court. Lorraine found her shooting form, and sinked an impressive 6 out of 7 attempts for this quarter, but errors did start to creep into our game, and the centre court were making unforced errors, to allow Lovell to start to pull away, with a 7 goal lead at half time. (21-14). Changes needed to be made to Thunder, to try and disrupt the flow of the game, and get us back on track. Rowan made way for Paula Young due to a leg injury, and Ruth went back into her normal GD role, aided by Daisy into GK. Cara moved to WA, and Nicole Lathwell switched to GA and Cleverdon Brend moved back to GS. The start of the 3rd quarter didn't go so well, and the confidence from our shooters were lacking. Lots of long range shots were missed and Lovell capitalised on the rebounds to score. With 10 minutes gone of the quarter, Cara called time (as not feeling too well), and Lorraine Beel graced the court as WA. Titans were determined to pull back the score line, and suddenly the belief of confidence came flooding back to Cleverdon Brend, and she was popping in the long range shots with ease. We came off from the 3rd quarter within 5 goals down (25-20), and actually won the quarter 6-4. No changes were made for the last 15 minutes of play. Titans had renewed belief, and started to claw their way back into the game. The style of play was completely changed, as Lorraine Beel slowed the game down to allow the extra passes to goal, and Nicole & Cleverdon Brend were sinking the goals from anywhere in the circle. Lucy Burnett used her speed and fitness to create space and opportunities down the court. The noise from the teams and spectators were growing, and it was evident the passion was there to win. With a few minutes left of play, we had managed to get ourselves with a 3 goal lead. Lovell didn't go down without a fight though, and their GS sunk 3 goals without a reply, and managed to get themselves in the lead again by a single goal. With mounting pressure from our defence trio, and a fine interception from Paula Young, Thunder turned over the ball and patiently took the ball to goal, with fantastic shooting from both Cleverdon Brend (8 out of 10 attempts), and Nicole (6 out of 7 attempts) in the last quarter. Their confidence to put the long range shot up showed their passion to succeed and with the clock running out, we managed to get ourselves back into the lead, to take the win on the final whistle, by 2 single goals. 34-32. A great spectacle for all to witness the come back of the mighty Titans. Everyone certainly played their part. Player of the match went to Lucy Burnett from the opposition, and Nicole Lathwell from Titans.Team Line Up: Cara Copsey, Daisy Totterdell, Rowan Fitzsimmons, Lucy Burnett, Nicole Lathwell, Ruth Chamings, Lorraine Cleverdon Brend, Paula Young, Lorraine Beel, Claire Turner & Nicky Hinton.
SW REGIONAL LEAGUE TABLES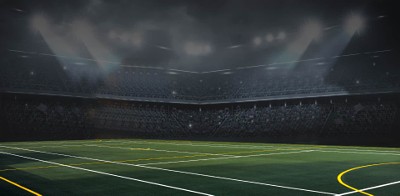 *NEWS* Michelle Sampson & Claire Turner pass their Level 2 Coaching Award