With a shared passion for netball, Titans was formed by Lorraine Beel and Claire Turner in the Summer of 2002, with the aim of bringing people together and to provide a social fitness activity to committed players looking to improve their netballing abilities.
At Titans we welcome players of all ages and abilities in a friendly and encouraging environment, whether you're a complete beginner looking to try a new sport or an experienced player wanting to play competitively. Our regular training sessions are informative and fun with a focus on making netball enjoyable at any level.
We also welcome non-playing members to the club who may wish to be involved with coaching, umpiring or just to lend support!
Take a look around our site where you'll find news and information about the club including; forms, fixtures, socials, and kit.
We'd love to hear from you, so please get in touch!
TITANS NETBALL
SHOOT FOR THE STARS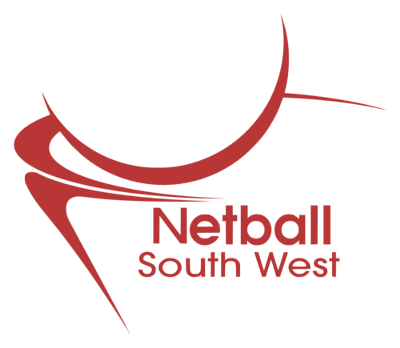 South West Regional League 2019/20 Season
15 Sept
29 Sept
6 Oct
12 Oct
13 Oct
27 Oct
2 Nov
17 Nov
24 Nov
8th Dec
5 Jan
12 Jan
2 Feb
9 Feb
16 Feb
1 Mar
8 Mar
22 Mar
L 37-47
L 38-52
L 43-58
L 28-52
W 54-42
L 43-51
L 24-55
L 44-52
L 34-59
D 37-37
L 45-48
L 22-68
L 40-53
L 24-53
L 40-50
L 44-62
AWAY
HOME
Whitchurch
Exeter B
Aquarians
Team Jets
Almondsbury
Galmington
Premier Romans
Team Bath A
Hucclecote Stars
Whitchurch
Exeter B
Aquarians
Almondsbury
Galmington
Premier Romans
Team Bath A
Hucclecote Stars
Team Jets
INSPIRE - ENCOURAGE - PLAY
Some teams play netball, we live it!
THUNDER Fixtures
Division 3
Titans restart with 'Bubble' Training
July 2020 - Titans got their campaign re started, to getting back onto a netball court. Albeit that it was only in bubbles of 6 members, everyone was super excited to see each other again, and enjoy netball related fitness and ball handling skills. Thank you to Atherington Playing Fields for the use of their netball court.
Funding from Fullabrook CIC
June 2020 - Titans have successfully gained a grant from Fullabrook CIC, for our U16 & U14 Performance Athletes to continue their training at home. Each member will now have a netball, resistance band and resistance loop to maintain their strength & conditioning skills at home, and be ready for when Titans can start training back onto the netball court.
June 2020 - Our Titans Juniors are keeping strong with their netball skills, as they continue to strive with training sessions at home. Super proud of their commitment to succeed.
'Zoom' Training Sessions for our Juniors
May 2020 - Keeping our Junior Members connected whilst in Lock Down, with weekly 'Zoom' training sessions for our U11's, U12's, U14's and U16's. Showing great commitment to continue their training at home, and be netball ready on our return.
May 2020 - Keeping everyone entertained at Titans with Quiz nights. Keep a look out for the next one. Live on Titans Facebook page.
Online Learning for our Coaches
April 2020 - Titans Coaches - Kim Davey, Lorraine Beel, Lorraine Cleverdon-Brend & Claire Turner continue their Safeguarding & Protecting Children education, with online learning through Wessex Coach Education & UK Coaching.
Shooting & Passing Challenges
April 2020 - Titans have challenges at home for all members to practice, with the opportunity for a Titans prize for the winners.1 - How many goals can you score in one minute?2 - How many chest passes to the wall (3 feet away) in one minute?Take a video and upload to the TNC Corner (private facebook page).
Keeping connected at home
April 2020 - Titans Netball Club continue to keep connected with their netballing members, by 'Live Fitness Sessions' on Titans facebook page. Members are able to access these sessions twice a week (Monday's & Wednesday's) at 7pm, with fitness and netball specific exercises.
SW REGIONAL LEAGUE TABLES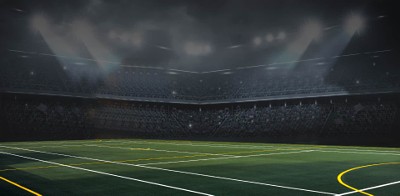 LIGHTNING Fixtures
Division 1
ROCKETS (U16's)
Division 2 SOUTH
TTNC
Penryn
Axe Vale
Penzance
Taunton
TTNC
Axe Vale
Penzance
Taunton
Penryn
W34-33
W45-32
W42-26
W56-28
CONC
W 42-33
W 44-24
CONC
CONC
AWAY
17th Nov
1st Dec
8th Dec
12th Jan
19th Jan
2nd Feb
23rd Feb
1st Mar
22nd Mar
29th Mar
BREAKING NEWS - ALL NETBALL ACTIVITIES SUSPENDED until further notice