With a shared passion for netball, Titans was formed by Lorraine Beel and Claire Turner in the Summer of 2002, with the aim of bringing people together and to provide a social fitness activity to committed players looking to improve their netballing abilities.
At Titans we welcome players of all ages and abilities in a friendly and encouraging environment, whether you're a complete beginner looking to try a new sport or an experienced player wanting to play competitively. Our regular training sessions are informative and fun with a focus on making netball enjoyable at any level.
We also welcome non-playing members to the club who may wish to be involved with coaching, umpiring or just to lend support!
Take a look around our site where you'll find news and information about the club including; forms, fixtures, socials, and kit.
We'd love to hear from you, so please get in touch!
TITANS NETBALL
SHOOT FOR THE STARS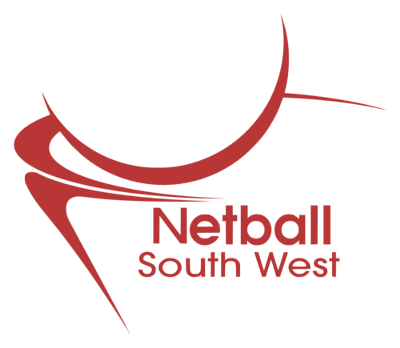 South West Regional League 2019/20 Season
15 Sept
29 Sept
6 Oct
12 Oct
13 Oct
27 Oct
2 Nov
17 Nov
24 Nov
8th Dec
5 Jan
12 Jan
2 Feb
9 Feb
16 Feb
1 Mar
8 Mar
22 Mar
L 37-47
L 38-52
L 43-58
L 28-52
W 54-42
L 43-51
L 24-55
L 44-52
L 34-59
D 37-37
L 45-48
L 22-68
L 40-53
L 24-53
L 40-50
L 44-62
AWAY
HOME
Whitchurch
Exeter B
Aquarians
Team Jets
Almondsbury
Galmington
Premier Romans
Team Bath A
Hucclecote Stars
Whitchurch
Exeter B
Aquarians
Almondsbury
Galmington
Premier Romans
Team Bath A
Hucclecote Stars
Team Jets
INSPIRE - ENCOURAGE - PLAY
Some teams play netball, we live it!
THUNDER Fixtures
Division 3
New combinations for Team Rockets
March 2020 - Titans Rockets tried out new combinations in a friendly set with our local rivals Carol Anne. This enabled three of our talented Year 9 members to take to the court, and CC Addison, Izzy Lawrence and Olive Gibbon thrived on the challenge. Captain Kitty Sampson showed her dominance on the court, in which she amassed a whopping 25 clean interceptions, in the role of 'centre'. Rockets kept their composure to see them guide in their new team mates, and took the win 50-22.
BEE NETBALL Coming to Titans
​Feb 2020 - New flyer for Titans Netball Club, promoting the launch of BEE NETBALL within Titans Netball Club, from 15th April 2020.
Netball Camp for 5 to 11 year olds
Feb 2020 - Titans Netball Club are launching the 'BEE NETBALL' programme by England Netball at one of their Easter Junior Netball Camps. On Wednesday 1st April, there will be the opportunity for boys & girls to come along (aged between 5 to 11 years) to experience the format of the exciting programme. The first principle is that we are developing the child first, netballer second. This will be encouraged through being physically active, proud, confident & friendly. This Camp will be delivered by qualified Coaches that have attended the BEE Netball workshop through England Netball.
BEE Netball to be launched at Titans
Feb 2020 - Titans Netball Club will be launching the new framework of BEE NETBALL for our U11 section. From 15th April 2020, we will be having a new BUZZER, FLIER & STINGER groups within our training sessions. Anyone wishing to know more information, then please make contact with Titans NC.
Titans Coaches attend 'BEE' Workshop
Feb 2020 - Seven of Titans Coaches attended the 'BEE' Netball workshop, to gain knowledge on the philosophy and stage framework for the U11 section. Being shown that we will develop the child first and netballer second. 'BEE' netball will encourage physically active, proud, confident, friendly and resilient children, who go onto enjoy netball and an active lifestyle for many years to come.
EXCITING JUNIOR NETBALL CAMPS
January 2020 - TWO exciting Junior Netball Camps planned in the Easter Holidays for Titans Netball Club. Lots of trophies to be WON, with netball challenges galore. A must for all our Junior Members to enjoy. Lots of skills and practices, in which will be fun for all. Get yourself booked onto these fab camps. For those Year 9 members that are wishing to compete in the Senior League for the Summer & Winter season, you will get an insight on the pathway.
January 2020 - 14 year old Kitty Sampson now joins her sister Poppy and Daisy Harrison in the Team Bath Hub. All three have excelled in their netballing skills over the years, and their hard work and commitment, has seen them progress through the ranks. All three members can be regularly seen on the South West Regional circuit for Titans. Well Done girls
January 2020 - Titans Coaches were out in force, learning more netballing skills, on the 'Sharp Shooting' and 'Activate' Coaching Workshops that England Netball provided in North Devon. Titans provided the venue & the players, so that six of Titans Coaches could keep up to date with coaching tips, and pass on their knowledge to our members.
SW REGIONAL LEAGUE TABLES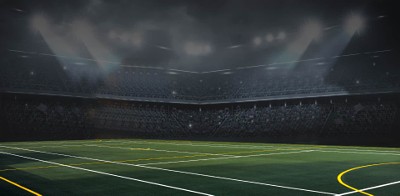 LIGHTNING Fixtures
Division 1
ROCKETS (U16's)
Division 2 SOUTH
TTNC
Penryn
Axe Vale
Penzance
Taunton
TTNC
Axe Vale
Penzance
Taunton
Penryn
W34-33
W45-32
W42-26
W56-28
CONC
W 42-33
W 44-24
CONC
CONC
AWAY
17th Nov
1st Dec
8th Dec
12th Jan
19th Jan
2nd Feb
23rd Feb
1st Mar
22nd Mar
29th Mar
EXCITING NEWS - 3 Junior Netball Camps in the Easter Holidays